Train at Our Gym in Rouse Hill and
Maximize Your Results!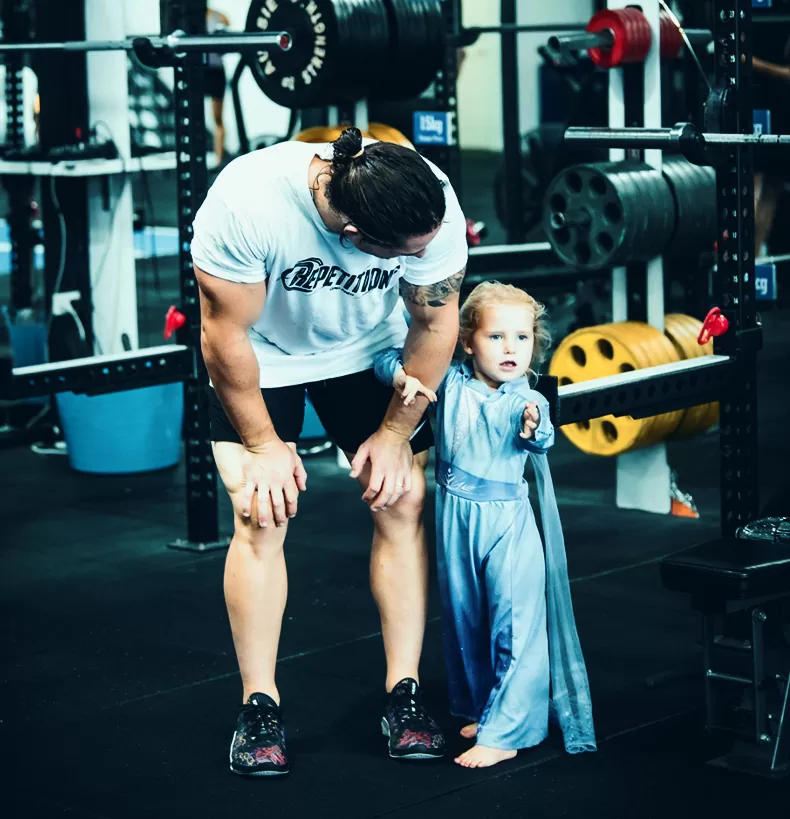 One of the most frequently asked questions we get is "Can I bring my kids along to my sessions?" ⁉️
Yes, kids are most certainly welcome!
We know how hard it is for our busy mums to train. So we have a small fenced off session in the gym. The kids corner is equipped with Netflix, Toys and Wifi so that the kids can be entertained for the hour.
Kids who are young enough to still stay in their prams are welcome to be parked up against a wall in the gym.
The kids corner is visible from where you are training! So if you need to tend to your child during the session you can easily do so 👍
Get Personal Attention and Instruction

From Repetitions Personal Training
Through education, support and motivation, we will reach your goals together! If you are not 100% committed to your goals, then this program is not for you.
Your Personal Training Package includes:
Personalised Personal Training Program
4 weekly, weigh in and measurements
Access to use our training facility outside of your Personal Training sessions.
Access to our group fitness sessions
Start Your Journey

on Becoming
Our Next Success Story!
Just fill out the short form and we'll give you all the information you need to set up for your FREE consultation and get you on the path to a healthy, fit new you!