Repetitions Group Fitness & Personal Training
Train at Our Gym in Rouse Hill and
Maximize Your Results!
At Repetitions Fitness We Help Everyday People Take Their Fitness to the Next Level and Get Them in the
Best Shape of Their Life.
Our mission has always been to create a gym where people of all fitness levels can come in and get in a great workout. We try to make our training Programs fun, but also challenging. We want our members to enjoy their sessions while still working hard. Over the years we have found the more our members enjoy their training and the atmosphere we can create, the better long-term results that they see.
Since I can remember I have always been into fitness and training and from a young age I have loved helping other people get themselves in great shape. When I was in my mid teens I had all of the other kids in the street coming to my back yard gym and training each afternoon. Since then it has always been my dream to create a gym that people looked forward to come in and train.
If you are looking to get fit, build strength and drop a but of body fat. Come down and try our lung busting cardio sessions or total body strength programs, I guarantee you won't get a better workout anywhere else.
Adam Simpson
Founder, Repetitions Fitness
Repetitions' Trainers are dedicated to giving you a varied, effective, challenging workout that will help you reach your goals, lose weight and get healthy.
Get Personal Attention and Instruction

From Repetitions Personal Training
Through education, support and motivation, we will reach your goals together! If you are not 100% committed to your goals, then this program is not for you.
Your Personal Training Package includes:
Personalised Personal Training Program
Completely customised nutritional plan with Real Nutrition Australia
4 weekly, weigh in and measurements
Access to use our training facility outside of your Personal Training sessions.
Access to our group fitness sessions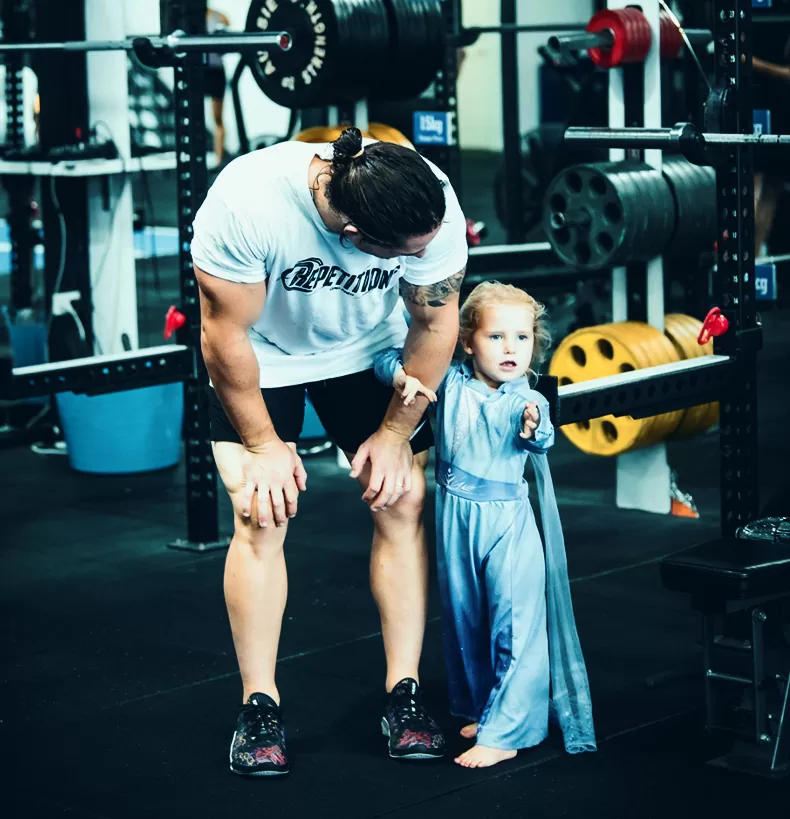 Can I Bring My Kids Along to My Sessions?
Yes, kids are most certainly welcome!
We know how hard it is for our busy mums to train. So we have a small fenced off session in the gym. The kids corner is equipped with Netflix, Toys and Wifi so that the kids can be entertained for the hour.
Start Your Journey

on Becoming
Our Next Success Story!
Just fill out the short form and we'll give you all the information you need to set up for your FREE consultation and get you on the path to a healthy, fit new you!